WHY ARE THE COFFEE CAPSULE FILLING AND SEALING MACHINES SO POPULAR?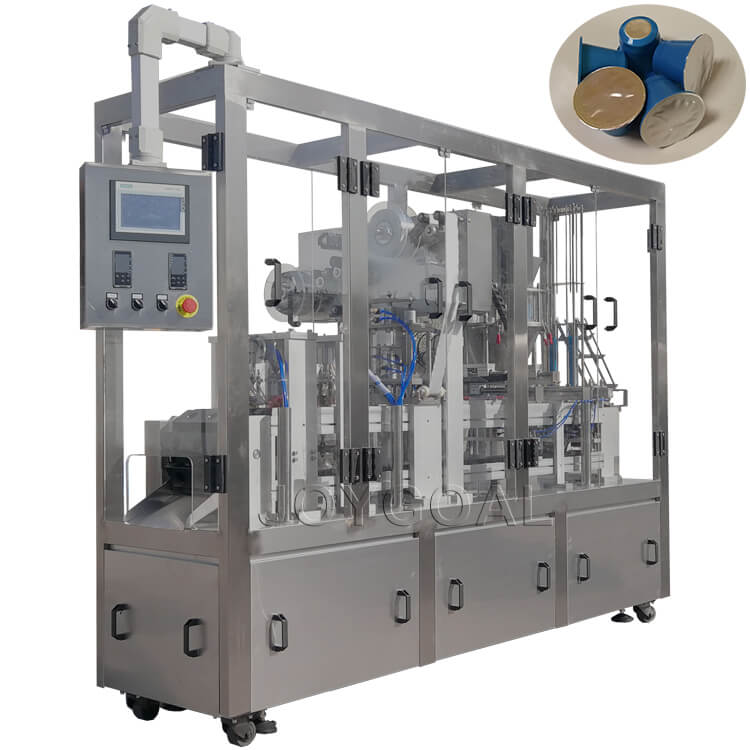 With the progress and continuous development of science and technology, people's living standards have been improved. In the busy work and leisure time, open a coffee capsule, pour the powder into the cup, add 85 ℃ to 92 ℃ boiling water, stir evenly with a spoon, a strong sweet taste comes to your nose, and savor carefully to relieve the tension of work pressure. As everyone knows, a coffee capsule brings us unexpected convenience and quickness. Advantages of coffee capsule:
1. Easy to operate
2. High freshness
3. Easy to store
4. Various flavors
5. Professional standard
How are coffee capsules made? ——Automatic coffee capsule filling and sealing machine
Working Process:
1.Empty capsule feeding
2.Nitrogen flushing
3.Coffee filling
4.Cutting film
5.Twice sealing
6.Sealed capsules output
With the highest quality level, the machine currently has a maximum processing speed of 2400 times per hour per nozzle in China. The system combines the world's complex technology and our organization's upgrade technology, with a number of patents. It is welcomed by customers at home and abroad.
Main features of coffee capsule filling and sealing machine
Small volume, high speed function, complete function and automatic function, high precision engine driven by servo motor, PLC control and real-time tracking, nitrogen system: flushing capsule, no sealing, no cup, no filling (continuous generation, no pause)
We have coffee capsule, filter and cover for filling and sealing machine of K-Cup, Nespresso, Lavazza, dolce gusto, etc.
SHANGHAI JOYGOAL FOOD MACHINERY CO., LTD
ADD: NO 1082, Jiaxin Road, Jiading District, Shanghai
TEL:0086-21-59156277 59156278 59156377
FAX:0086-21-59156399
MOB:0086-15216669995 13124832882
WeChat/WhatsApp:0086-15216669995 13124832882
E-MAIL:hong@shjoygoal.com
WEB:http://www.shanghaipacking.com/
Facebook:https://www.facebook.com/joygoal.machine/
YouTube:http://www.youtube.com/c/ShanghaiJoygoalFoodMachineryCoLtd