automatic CXD-4 forming bag filling and sealing machine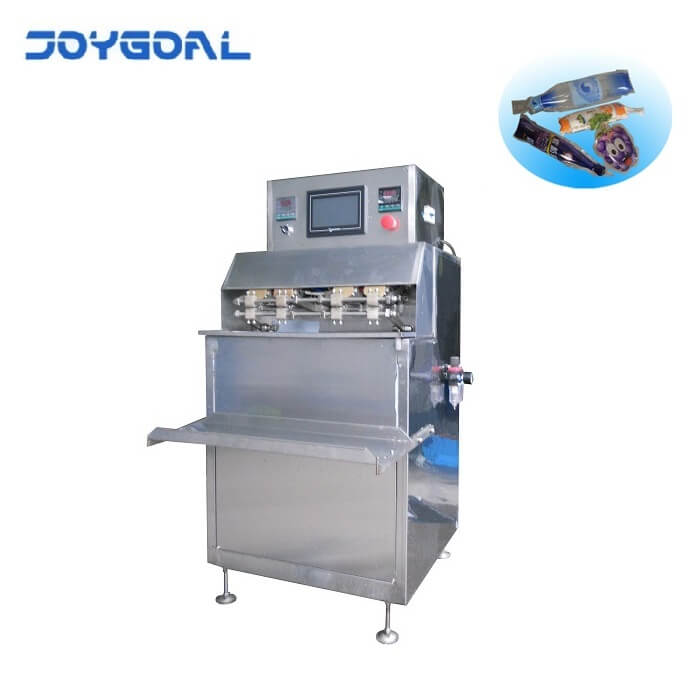 型号:CXD-4
1.bag fill and seal machine is used for various kinds of bags filling and sealing, for liquid package such as milk,soybean milk,yoghurt,jelly,fruit juice,beverage,soy sauce,vinegar,wine, cooking oil,detergents,liquid chenical and semi-fluid etc.
bag juice filling and sealing machine's performance have gotten high reputation from our clients.
2.paper bag filling and sealing machine adopts Touch screen.
3.PLC computer system.
4.Chinese and English display.
5.Automatic pneumatic component control.
6.Push botton operation.through the button to change the number on the touch screen to adjust the measure, simple operation and accurate measurement.
7.bagged water filling and sealing machine adopts a special pressure filling pump feed, eliminating the notes plug pump
feeding with low efficiency and big air consumption disadvantages.
8.For easy to seal forming bag, except the conventional temperature control
system,we also add time adjustment system.
9.pillow bag filling and sealing powder machine run smoothly with low failure rate.
10. pouch bag filling and sealing machine Easy to operate and maintenance.
11.Nozzles adopt special design. Ensure the sealing consistency.
http://www.shanghaipacking.com/
https://www.facebook.com/joygoal.machine/