Fully automatic quantitative weighing filling machine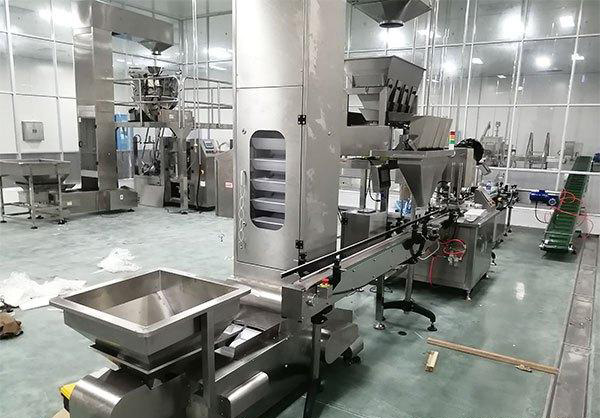 In this season, pre-made dishes have ushered in the peak sales season. Outdoor camping, gatherings of young people, and those who do not want to spend time and effort to cook a big meal can choose pre-made dishes, which can be simply heated, and the taste is no worse than that of the restaurant outside the hotel. As an important packaging equipment for the production of prefabricated vegetables, bottle filling machine with factory price caters to the market demand. The automatic quantitative weighing and filling machine adopts a fully mechanized and intelligent operation method. And the durability of the equipment is long, so the prefabricated 2 heads weighting filling machine has become a new hot spot in the packaging industry.

The automatic quantitative small particle powder weight and filling machine can realize the automatic operation and control functions of the whole process of manual bottle loading, automatic bottle unloading, weighing, filling and capping. The prefabricated frozen vegetables machinery filling is suitable for glass bottles, plastic bottles, plastic cups, etc. Reasonable selection of automatic quantitative filling machine equipment is the key to ensuring high quality of products. The current prefabricated vegetable rice filling machine is flexible and automatic, has a wide range of uses, high efficiency, and also saves time and reduces costs. In modern industrial production, The prefabricated filling and sealing machine for vegetable oil has become a new hot spot in the packaging industry.
http://www.shanghaipacking.com/
https://www.facebook.com/joygoal.machine/