Powder packaging machine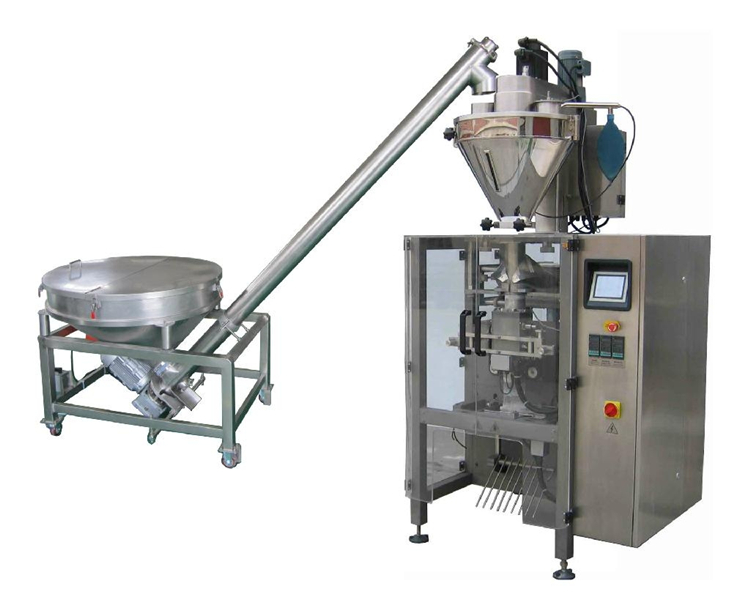 grain packaging sugar rice packing machine
The
powder packaging machine
is named according to the properties of the packaging materials.
For example, milk powder and rice paste for infants and young children.
The
powder packaging machine automatic
is made of stainless steel for hygiene.
The design mechanism is simplified to simplify the operation.
packaging machines liquid and powder
imported PLC full computer control system, color touch screen, easy to operate, intuitive and efficient. Imported servo film transport system, imported color code sensor, accurate positioning, overall performance, and beautiful packaging. A variety of automatic alarm protection functions reduce the loss. With diversified bag shapes, we can provide customers with pillow bags, corner bags, hanging hole bags, and even bags.
The detailed packaging objects are listed as follows:
Milk powder, soybean milk powder, starch, pharmaceutical powder, pesticide powder, coffee powder, flavoring powder, etc
The shape of packaged products is back seal, three side seal or four side seal.
Photos of packaged products
(Note: The three side seal is a conventional product, and the four side seal requires a special customized hot-air heater)
Powder packaging machine
Parameter index:
Paper bag form: pillow shaped back sealing bag
Bag making volume: 5-150ML
Bag making size: film width 40-180mm/bag length 20-140mm
Packaging speed: 30-60bags/min
Operating Weight: 320kg
Boundary dimension: 900 * 700 * 1800mm
Power supply: 220v/50h
Total power: 1.5kw
Combination of
small packaging machine
1. Double frequency converter control, bag length can be set and cut at once, no need to adjust idling, one step in place, saving time and film.
2. Man machine interface, convenient and fast parameter setting.
3. Fault self diagnosis function, with clear fault display.
4. The high sensitivity photoelectric eye color indicator digitally inputs the sealing and cutting position, making the sealing and cutting position more accurate.
5. Independent PID control of temperature, suitable for various packaging materials.
6. Positioning stop function, no knife sticking, no waste of coating.
7. The transmission system is simple, more reliable, and more convenient for maintenance.
8. All controls are realized by software, which is convenient for function adjustment and technical upgrading.
http://www.shanghaipacking.com/
https://www.facebook.com/joygoal.machine/