Peanut bean packaging machine - automatic peanut food packaging production line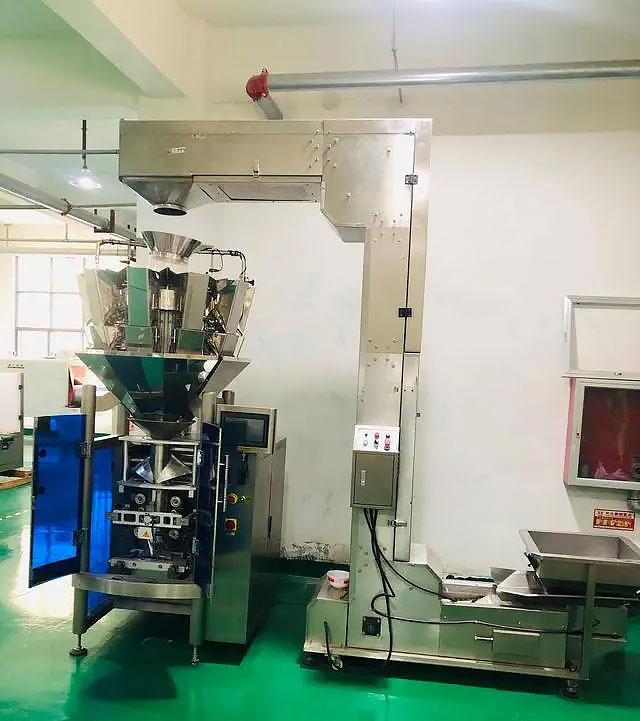 Peanuts are a common food in our life, in the country home has land, all the year round peanuts will not break; With the continuous improvement of people's living standards, to the supermarket to eat what can be bought, a variety of packaged snacks for everyone to choose. Usually adjust cold dishes at home, make a dish to drink, to buy a pack of peanuts in the supermarket can be solved, businesses in order to food sales, it is necessary to use automatic food packaging production line to packaging peanut production, not only packaging speed, but also can package more beautiful.
Peanut Bean
packing
Machine
#
Automatic peanut
bean
packing
machine
is a kind of
automatic packing machine
of quality and performance produced by the introduction of advanced technology and improvement by the professional personnel of the company. It has a series of automatic functions such as automatic feeding, measuring, bag-making, filling, sealing, printing date and output of finished products. Using precision servo film transport system, PLC program control, touch man-machine interface, photoelectric automatic positioning and tracking, digital temperature control, so that the operation of the machine is more simple and perfect, is the production of packaging enterprises, reduce labor intensity, packaging grade equipment. This automatic food packaging production line is suitable for potato chips, candy, pistachio nuts, raisins, dumplings, meatballs, peanuts, cookies, jelly, walnut kernel, frozen dumplings, almonds, salt, solid drinks, cereal, pesticide particles and other pellet flakes, short strips, powder and other items for packaging, can play a good role in protecting products.
With the rapid development of The Times, all walks of life through continuous innovation, continuous efforts to adapt to the needs of economic development, automatic food packaging production line in the packaging industry is relatively high visibility, at present in a number of enterprises have been used in packaging production, for our daily life has made a great contribution. Automatic peanut bean packaging equipment stable performance, electrical and pneumatic components selected international famous brand components, improve the control accuracy of the whole machine, in line with the production needs of modern enterprises, can be used in one machine.
http://www.shanghaipacking.com/
https://www.facebook.com/joygoal.machine/