automatic communion cup filling and sealing machine for ice cream milk water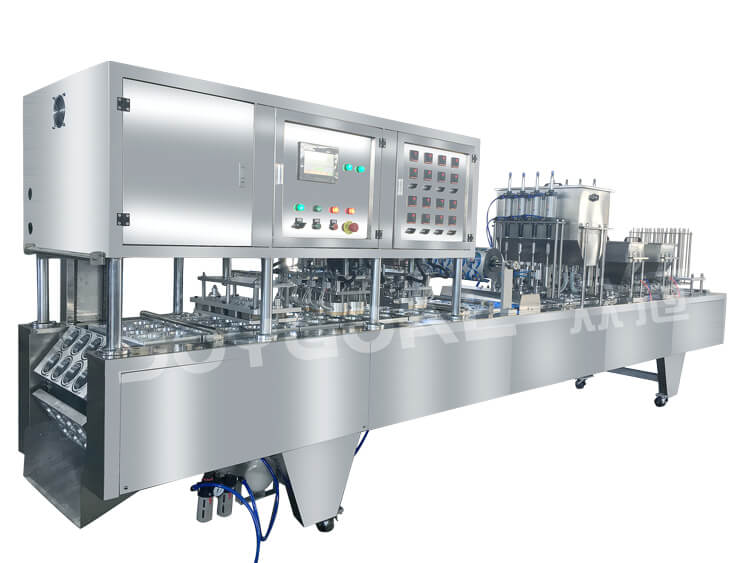 The communion cup filling and sealing machine is more and more popular with customers at home and abroad, which is inseparable from the advanced technology and powerful functions of this machine.
The yogurt cup filling sealing machine is a machine for filling and sealing solid red beans and liquid yogurt materials. In addition, according to customer requirements, the cup filling machine automatic also adds functions such as coding date and ultraviolet sterilization to the entire operation process. While ensuring the effective operation of the machine, it also achieves food safety and sanitation. Such careful design has made many customers satisfied. At the same time, the milk cup filling machine also adopts the adjustable high temperature sealing function of 0-300℃, so that each sealing becomes more tightly in place.
Sales Director: Mr.Hong
TEL: 0086-21-59156277
MOB: 0086-15216669995
QQ: 1587889833
Wechat: 15216669995
WhatsApp: +8615216669995
Skype: Joygoal.Machinery
Email: Hong@shjoygoal.com
http://www.shanghaipacking.com/
https://www.facebook.com/joygoal.machine/