automatic factory price stand-up spout pouch filling sealing machine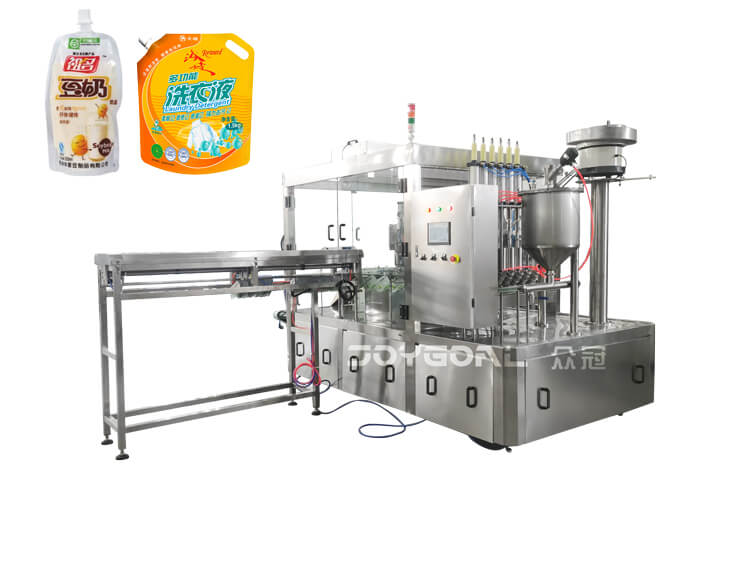 Spout pouch filling machine adopts anti-drip filling head (anti-drip design, high filling accuracy).
The spout pouch filling sealing machine can be used to clean the spout when filling materials that are prone to foaming. Its functional advantages are quick cleaning and good sealing.
The stand-up spout pouch filling capping machine automatic capping function can store a large number of caps at one time, automatically arrange caps and send caps, no matter how large the output is.
The capping function of the spout pouch filling and capping machine uses a constant magnetic torque capping device, which has the advantages of constant torque and adjustable tightness.
The filling-capping machine for spouted pouches uses the bagless inspection function-high-precision bagless inspection, no bag no filling
Spout pouch filling originally designed an automatic bag delivery, and the track automatically delivers bags, saving manpower. Of course, these functions can be used according to customer needs.
http://www.shanghaipacking.com/
https://www.facebook.com/joygoal.machine/