BHP-2 Aluminum box cup box filling sealing machine for water and crayfish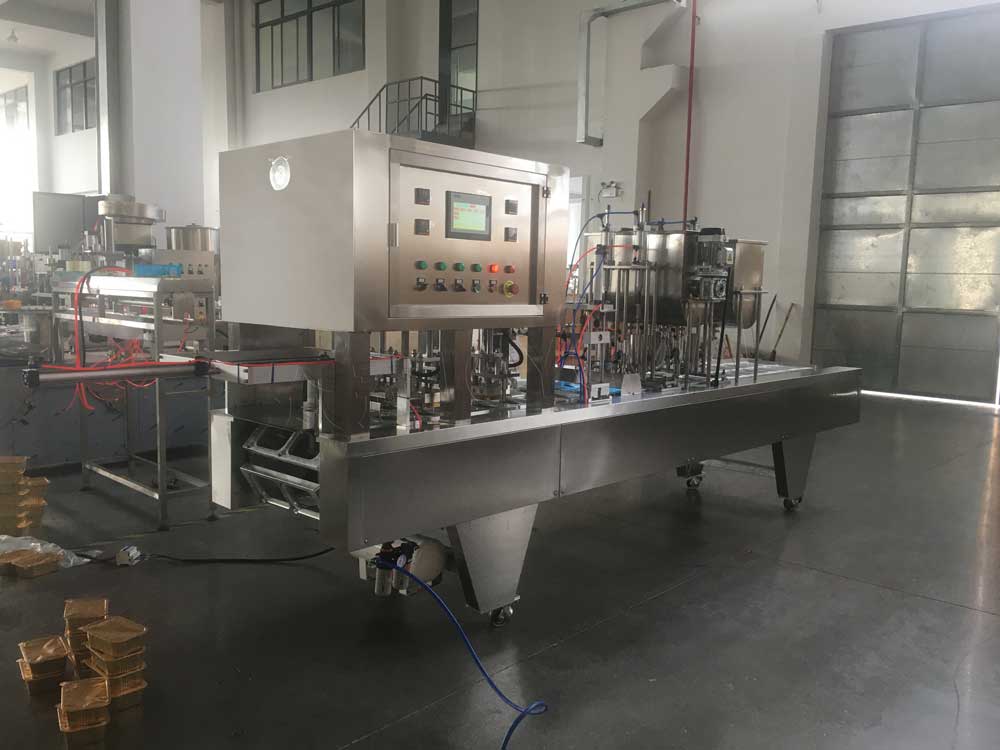 Model:BHP-2
BHP-2 Aluminum box cup box filling sealing machine for water and crayfish
What are the details of JOYGOAL cup box filling sealing machine?
This machine is a multifunctional high-speed full automatic machine specially designed for granule(such as crayfish, water, Chicken feet) to be filled and sealed. This machine can also used be for filling liquid or semi-liquid(such as water, milk, yogurt, olive oil, fruit juice, tomato sauce, honey) The machine applied with world-famous electrical and pneumatic components. High quality, high stability, long service life. All the parts of the machine are made of food-grade #304 stainless steel.
What is the workflow of JOYGOAL cup box filling sealing machine?
1. loading cups one by one;
2.Automatic filling granule twice;
3. UV (Ultraviolet sterilization, safety and health)
4.Sucking foils;
5.Sealing 1;
6.Sealing 2;
7.Output finished cups.
SHANGHAI JOYGOAL FOOD MACHINERY CO., LTD
ADD: NO 1082, Jiaxin Road, Jiading District, Shanghai
TEL:0086-21-59156277 59156278 59156377
FAX:0086-21-59156399
MOB:0086-15216669995 13124832882
WeChat/WhatsApp:0086-15216669995 13124832882
E-MAIL:hong@shjoygoal.com
WEB:http://www.shanghaipacking.com/
Facebook:https://www.facebook.com/joygoal.machine/
YouTube:http://www.youtube.com/c/ShanghaiJoygoalFoodMachineryCoLtd